POETRY IN DIALECT "WAY OF MEMORY" SATURDAY AWARD CEREMONY IN GUARDIAGRELE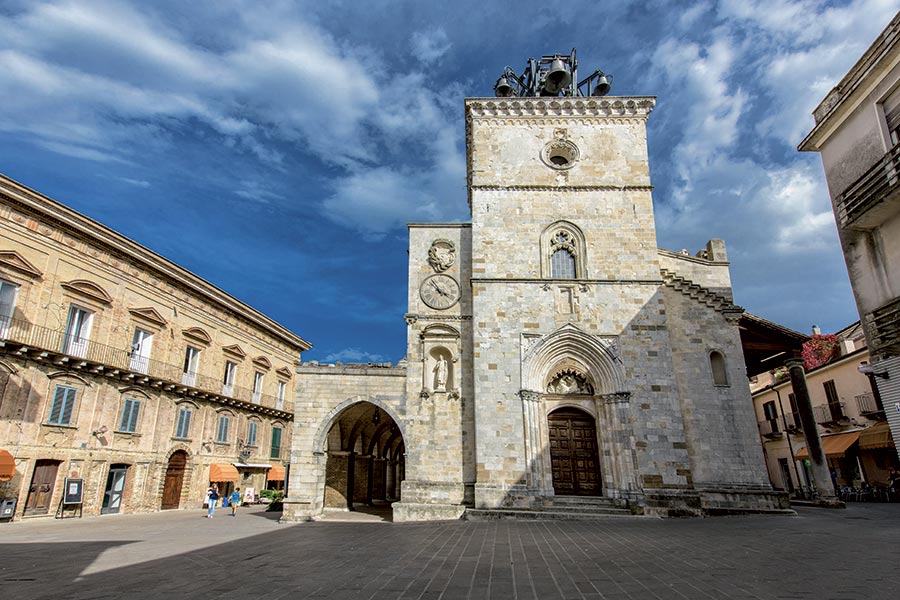 The award ceremony of the National Competition of the Poetry in dialect "Streets of Memory - Vittorio Monaco", at the seventh edition, will take place Saturday September 24 at 10 a.m. in Guardiagrele, at the Garden theatre cinema. This year's edition will take place in Guardiagrele, with the cooperation of the Municipality and of Ente Mostra Artigianato Artistico Abruzzese (Authority of Abruzzo of Artistic Craftsmanship Exhibition), in homage to the great dialectal poet of the early last century, Modesto della Porta.
The award, established by the Spi Abruzzo, is organized and promoted together with the Study and Research Centre Vittorio Monaco of Sulmona and it is entitled to the figure of the illustrious poet, intellectual, professor and politician, who died a few years ago. They were in fact Monaco's poems, real cry of pain for the loss of farming civilization, to lead the regional trade union of the CGIL pensioners to understand that poetry in dialect could be a memory street, a "path of memory." Vittorio Monaco was a key figure in the organization of the Prize, of which he was a member of the jury, and his presence helped to ensure its credibility and rigor in the assessment of the quality of the texts. In fact, the jury sees the presence of figures of the most influential ones in the field of poetry in dialect: Ottaviano Giannannegli, Cosimo Savastano, Marcello Teodonio, Nicola Fiorentino, Marco del Prete, etc. The award, which is part of the Memory Project of National Spi, registered a success and a considerable prestige on a national scale since the beginning. This year saw the participation of 54 poets from most regions of Italy, with 182 unpublished poems. The jury selected twenty finalists and identified the winners of 2016 (1st, 2nd and 3rd prize); two special awards, three reported poets. The awards ceremony will be conducted by the president of the Prize, Professor Marcello Teodonio; Mario Palmerio will also remember Modesto Della Porta's figure and work, whose Fabio Di Cocco read excerpts about; Tiziana Di Tonno will interpret the poems of the winning and reported authors. The mayor of Guardiagrele Simone Dal Pozzo; Antonio Iovito Secretary General Spi Cgil Abruzzo: Bruno Di Bartolo, president of Studies and Research Centre "Vittorio Monaco" will intervene with a speech. Even the mayor of the town of Scanno will bring his greeting; Scanno will host the next edition of the prize in honor of the dialect poet of 1700 Romualdo Parente. The Prize jury consists of Ottaviano Giannangeli (honorary president), Marcello Teodonio (effective president), Marco Del Prete (secretary), Maria Teresa Barnabei, Rino Caputo, Giuseppe Casadio (memory project manager National Spi-Cgil) Domenico D'Aurora, Nicola Fiorentino, Cosimo Savastano and Giovanna Zippilli.