STORIES OF EMIGRATION, FROM PESCARA THE ORIGINS OF MUSICIAN FRANCK MANCINI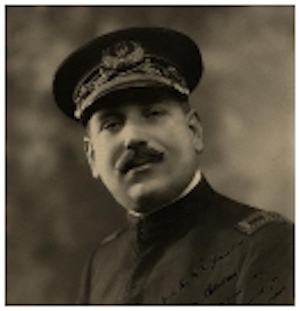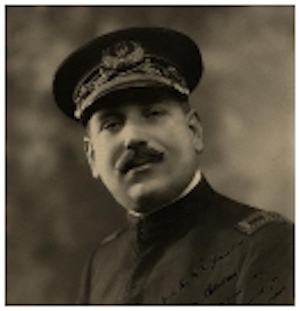 "Geremia Mancini, honorary president of the cultural association "Ambassadors of hunger, brings to the fore a new Abruzzo character" for a migration not to forget." It is Francesco Nicola Mancini born in Serramonacesca (Pescara) road the Church, January 13, 1886  at Cesidio's (pharmacist) and Teresa Simonelli (owner). At the registration of the birth certificate was present the mayor Lattanzio Luigi. Francesco Nicola was the first of six children. Since he was a child he seemed predestined for music. He learned the first rudiments of music, most of all the Clarinet, in his village from an old orchestra. Later, just at age 19, he entered the band of Chieti. Then he played in some of the best Italian bands.
Then in 1907 the breakthrough, the stride with "Ellery's Royal Italian Band" and consequently he disembarked in America. In 1908 he was called by John Philip Sousa's orchestra and in 1909 by the Conway Band and then by Thavieu Exposition Band. In 1910 -as reconstructed by Mancini- he settled in Oakland in California. It was a series of successes and gains. So in 1916 Mancini (now for all people 'Frank') he decided to invest and he bought a large ranch just in the south of Modesto in California, along the Tuolumne River. He will say: 'This area is similar to my Abruzzo and one day I will come to live there'. And so it will be. In 1917 he married, in Oakland, Ione Kahlow. Meanwhile, he continued to work in Oakland and in San Francisco until 1921. Just in 1921 he and his wife Ione decided to move to that ranch in Modesto. In this city he will lead the "Band Modesto" bringing it to unforgettable hits. In addition of being an exceptional conductor for orchestra he was also a teacher and trainer. He was also named in the most prestigious musical juries. He held radio concerts. He helped to found the Modesto Symphony Orchestra. Mancini always had a close relationship with the community of Modesto. He arrived, in his extraordinary career, to join forces with a true 'giant' like Edwin Franko Goldman who defined him 'an extraordinary musician and conductor for orchestra'. In 1940 he was inducted into the prestigious "American BandmastersAssociation". In their last wishes Mancini and his wife left money, shares and other investments to encourage the establishment of a considerable music scholarship for students at Modesto High School. Also they left their ranch to the city of Modesto that, thereafter, will be dedicated to him by the name of "Mancini Park". Frank Mancini died in 1964. His funeral, attended by thousands of people, turned into a touching moving event. In 1994 - finally remembers the honorary president of the Ambassadors of Fame - a posthumous recognition came to him: included in the "National Band Association's Hall of Fame" established by Troy State University in Troy, Alabama (AGI).